Overview@headingTag>
For women and men who have isolated areas of fat despite a healthy lifestyle, Dr. Decherd offers liposuction to help slim the body and improve one's appearance and silhouette. Liposuction is not used for weight loss, nor should it be considered a part of any diet plan, but it can be helpful to reshape a specific body area. Common body parts where liposuction has proven to be successful include the tummy, the outer thighs, inner thighs, and flanks. In order for liposuction to be successful, one needs skin that will retract. After the fat is removed, the skin needs to shrink down to show the new shape. Therefore, San Antonio patients with loose and sagging skin may be better suited for a tummy tuck or other skin-tightening procedures.
Good Candidates@headingTag>
There are good candidates for liposuction, and some patients who it simply will not work for. Patients considering lipo must have relatively good skin tone. For example, if someone has experienced a massive weight loss, liposuction is probably not a good option. A skin-tightening procedure will garner better results. In addition, women who have had children are usually not good candidates for tummy liposuction, although they might be good candidates for outer thigh lipo. The ideal candidate is someone who is in pretty good shape and has a healthy skin tone that has areas that need reshaping. For example, there are some women who are in great shape but who have some fat deposits in the "saddlebag" area of the outer thigh. Removing this fat helps bring this one spot into proportion with the rest of their legs.
Liposuction Reviews
"In short Dr. Dechard gave me my life back. Before having my daughter I was a very busy promotional model. Pregnancy left my body unsightly. My self esteem plummeted and for the last 2 years I found myself deeply depressed. I lost interest in things I use to love and my marriage was strained. On 11/15 I received a full tummy tuck, breast augmentation, and liposuction. The next day I realized the pain i had felt the last few years was finally over and cried tears of joy. I just cant put into words how i feel and how much my life has changed for the better. Two months later I still find myself feeling my tummy and chest almost to check if its still there because part of me feels this to good to be true? Dr dechard and his staff were amazing. They made me feel so special and well taken care of. I highly recommend this doctor to everyone. He fixed not only my body, but my life, my mind, and my marriage."
- Anonymous /
Vitals /
Jan 09, 2011
"Dr. Decherd is a very personable doctor! I visited with many other plastic surgeons before I decided to have liposuction and botox performed by him. All the others seemed to just be rushing people in a out. I have consulted with Dr. Decherd throughout all of my procedures, which is very comforting and great that I am getting the Drs time that I am paying for. I would highly recommend Dr. Decherd to anyone looking for a plastic surgeon. Do yourself a favor and look at the before and after pics and you can see that no one else compares to him!"
- Anonymous /
RateMDs /
Feb 12, 2013
"I am very pleased to say that I had breast augmentation and liposuction done by Dr. Decherd and it is hands down the best thing that I have ever done! Dr. Decherd is very friendly and personable, and made me feel right at ease. He was highly recommended to me by other physicians in the area who have had procedures done, and when it came time for my surgery I knew exactly who the best was. Highly trained with the best in the business, I was very confident that I was in very skilled hands and would be well taken care of. The results are unbelievable! I only wish that I had known how happy I would be and would have done it years earlier. I never get tired of hearing how amazing I look, and am constantly referring Dr. Decherd to my friends and colleagues. There is nothing about my experience that I would do differently. In addition, the office staff, specifically his nurse, were so friendly and yet professional. I always felt like my business was handled discreetly, and I know that the staff is well trained and have their own sense of expertise about the products and services they offer. I felt comfortable asking them for their own opinions about the different options before me, and valued their advice in making my decisions. It was also comforting to know that when I went in, there was a registered nurse on staff to assist him, and take my after hours calls should I have any questions or concerns. My appointments have always been very quick, with no wait whatsoever, and I could not possibly be happier. Thank you, Dr. Decherd, for the total transformation!"
- C.N. /
Vitals /
May 29, 2013
"Fat is Fat!...Time and Continued Exercise and Diet Will Tell - San Antonio, TX - Dr. Decherd San Antonio Plastic Surgery Insitute Dr. Decherd is super friendly and will realy put in the time pre-op/post-op to discuss everything.. I even had TWO pre-op visits just to talk to him and get me some reassurance and feel I was making a good decision. Of course there is alot of sale..that is anywhere..but I do like this place because they dont talk alot of the sale. They also dont answer alot of questions..by this I mean the ones that are variable..because each person can be different..they will teach you and discuss lots with you..but they dont waste your time by telling or agreeing to anything the could come back and later seem as fabrication. I think this is how most all Dr.s should be. The receptionist I do believe is just that, so when I get her on the phone..i caution anything she may tell me...but over all I like this place and the people (dr. Decherd) that I deal with most of the time! I think Dr. Decherd is a great Dr. to choose I felt comfortable through out my whole experience and got great results! - - So I finally decided to do it!  I truly had been thinking over doing this procedure for 10 + years.  I have always been in a healthy weight range, but always had those problem areas that I just could not get to go away!I am 30 years old, 153.2 lbs, never had kids, and the highest weight that I have ever been, I do blame the weight on currently being in graduate school, but if all goes as planned I should be out this year..so I am hoping to consider this a gift to myself.  ..and besides I am sitting on my ass studying anyways..might as well get something out of it.Initial measurements:At belly button: 34 ¾ in.At hip bone: 36 ½ inRight upper thigh: 23 ½ inLeft upper thigh: 23 ½ inI went to like 6 different plastic surgeons checking into them and feeling them all out.  Needless to say I have never been so exposed over a 2 month period in my life!  After all my research I really was going by how I felt with the Drs, if they were board certified, and the pictures of the work that they did.  I am not totally hung up on titles so I even went to a dermatologist who I did like alot....but as with most of the places in San Antonio, I didn't like the post op photos.  I guess it is just the area???...I mean SA is the one of the fattest cities in the USA!..But most all the pictures I saw were of what I consider the average overweight middle age woman that just wanted to deflate her mid section.  (not quite me)  And another thing..SERIOUSLY...was it just me or was it impossible to find nice follow up pictures??  So with that being sad I went with Dr. Decherd of the San Antonio Plastic Surgery Institute. ..but the thought did cross my mind if I should go to like California to see the picture results that I wanted to see.  Sononbello did have some decent ones, but then again you don't meet with the Dr until you already pay..and then their picture book I think is of picture from all over the nation..not really results of the particular surgeon that I would of gotten, necessarily.Also, I as I was reading around I thought that I really wanted the Smart Lipo, aka the ultrasound version, and to go under local anesthesia.  Though, I was surprised to learn that all the Board Certified Surgeons, wanted to put me under general anesthesia....So that started as a deal breaker (as in I was not going to do it)..but then I just gave in and decided to do..thus allowing me to make it worth my while (hopefully) and get all the areas done at once that I wanted. So I decided to have my abdomen, submental (double chin), waist, and upper innner thigh.My surgery was Jan 5, 2012 @10:30 @ Christa Santa Rosa Amublatory Hospital in Alamo Heights!  I was super scared, but since my husband was already quietly freaking himself out, I really had to contain my worries, which wasn't easy since I am talker..and prefer to just talk through all my fears in a situation like that!  I was doing fairly well until I had to wait all gowned up until it was my turn.  Though finally Dr. Decherd arrived, which at that point a considered a friendly face , to mark me up.  I was truly saddened though that he didn't have me stand up to mark me!!  Seriously every show I watch they have them standing to do the mark up..I was really afraid the true fat I wanted gone couldn't be seen lying down…..but I was so anxious and nervous that I didn't say anything..     He still commented to me that he really wasn't going to get much from my inner thigh area, which I told him that was fine I just wanted a little a removed anyways..not that I think it looks bad..but because I am so tired of the rubbing and sweating if I ever try to wear a dress or even worse…swim suit…but that was my own thought..(and then after surgery the Dr told my husband that I did have a lot more fat there than he originally thought)I had read every where that they usually give you some meds to help calm you down before..and I was so ready for that because even another 30mins and I might have freaked myself out into going home!  ..So luckily the nurse came and gave me the drugs and then they wheeled me into the surgery suite!  I only remember then asking me to move tables and then they applied the gas and I watched as they started strapping my arms done…and funny enough, the drug they gave me prior must be pretty good because I am claustrophobic and that didn't phase me at all!Walking up.  So far the worse part of it all.  I woke up in pain and shivering.  The pain was like when you're working out and you really feel that amazing burn on the last rep of your last circuit!  So I told the nurse and they asked my pain level, really? How can I tell you on a scale of 1-10..when I don't know ..and I am barely coming to….so somehow I threw out a few numbers and they gave my morphine!  YUMMIE!  I had no idea how amazing that stuff was!  But once they got the shaking undercontrol  the pain was really nothing that couldn't be handled.  I would give thumbs down though to the post op female nurse!  She was really bitchy, rush everything with me, was really rough, and told me all the wrong post op instructions, and didn't even know how to apply my head wrap garment!  She was horrible!  I really started wondering if it was like closing time because she was trying to throw me out so fast and carelessly!I was starving on the way home…so my husband grab me a sandwich from a convenient store…seriously..I am probably the only one that eats after surgery!  I did have my husband follow me everywhere I walked the first day to ensure I didn't pass out and fall down..but I really never felt dizzy.  The next day I stayed alone and tried not to move at all, but mainly for safety reasons.  I did learn the hydrocodene made me nauseous because I ended up puking most of Friday…but the greatest experience... so I then switched over the 800mg Ibuprophen.1/7/2012I decided to take measurements and wash my wrap and take pictures.  The weirdest part is I really couldn't even tell where I had the liposuction done ate beside I could feel it in my chin and abdomen, but not sure where everything else was done at!  I was about ½ in more swollen all over..with some bruising..but not as bad as I was really expecting, since I like to plan for the worse!1/10/2012I went for my follow up.  The Dr. was pleased with my results.  I was a little sad to hear him even throw out the idea of a possible fat transfer to a small area above my belly button that is looking indented.    At this point I am going out and s"
- H. /
RealSelf /
Jan 11, 2012
"My New Guilty Pleasure! - San Antonio, TX - I had previously had lipsuction with him and really enjoyed the attention he gave to his patients. After checking around for botox prices there was really no way i would comprimise my body for a less qualitfied technician to perform the work for me. You cant be his great prices, skill, and personality! - - Gentietically I have foreheard rolls that just dont stop and after several friends from out of town had botox, I decided to try it myself! I love the results! I am not a fan of needles, but this was painless and the results are amazing! I have since been back to have the same procedure done, and walked away with the same amazing results."
- H. /
RealSelf /
Feb 11, 2013
Previous
Next
Surgical Technique@headingTag>
A common approach for liposuction among experienced surgeons is the tumescent liposuction method. During this procedure, Dr. Decherd puts in tumescent solution, which includes lidocaine and other medicines to help the process and decrease blood loss. Using a small incision, a metal tube with holes in the end is inserted via a fanning motion; during this process, fat is removed from the affected areas. As the procedure continues, Dr. Decherd switches to progressively smaller tubes (cannulas) to prevent contour irregularities.
During/After Surgery@headingTag>
Liposuction is an outpatient procedure performed under general anesthesia. Once the patient is released to go home, they wear a tight compression garment to try and promote skin contraction and help obliterate the potential space where the fat once existed. After a short period of rest, patients are encouraged to move around as best they can in order to promote healthy circulation. Bruising will most likely occur. In most cases, the bruising is gone after a few weeks. Patients will also be swollen, which can last up to 1-2 months. It takes several months for the final results to appear.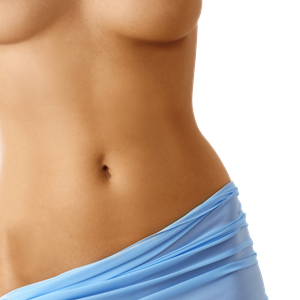 Plan Your Procedure
Average Cost

$2,500

-

$9,500

Recovery Time

1 Week

Average Procedure Time

1-5 Hours

Post-op Follow-up

2 Weeks

Procedure Recovery Location

Outpatient
Contact Us
Will I Lose Weight?@headingTag>
Liposuction is not a weight loss plan. It is a plan to reshape a specific body area. That being said, when it is all healed, there most likely will be a small drop-off at the scale, simply because fat is physically removed.
How Bad Is The Scarring?@headingTag>
During liposuction, small incisions are made. These incisions will lead to some scarring, but generally this is not a huge issue.
Will The Fat Reappear?@headingTag>
Patients that gain weight after completing a liposuction procedure will cause fat to distribute throughout the body. Because there will be less fat cells at the site of the liposuction, it may seem as though another area is gaining fat. For example, if a patient gains weight in the outer thighs, and then gets liposuction there, there are fewer fat cells there to accept new fat. So if this patient eases off a healthy diet and exercise program some, he or she may notice weight gain in other areas.
Can't I Just Exercise?@headingTag>
Exercise is always a good thing, but Dr. Decherd sees many women who are in great shape but still have pockets of fat that simply will not go away. These pockets are amenable to liposuction.
How Much Does This Cost?@headingTag>
Some patients will require more liposuction than others, and therefore the cost may vary from one person to another. The more body areas that are addressed, the higher the cost. The average cost of liposuction in the U.S. for the most common body parts are outlined below:
Abdomen (upper/lower): $3,000-$7,000
Arms: $1,500-$5,000
Buttocks: $1,500-$4,000
Chin: $2,000-$4,500
Inner Thigh: $2,000-$5,000
Outer Thigh: $2,000-$5,000
Hips/Waist: $2,000-$5,000
Related Procedures